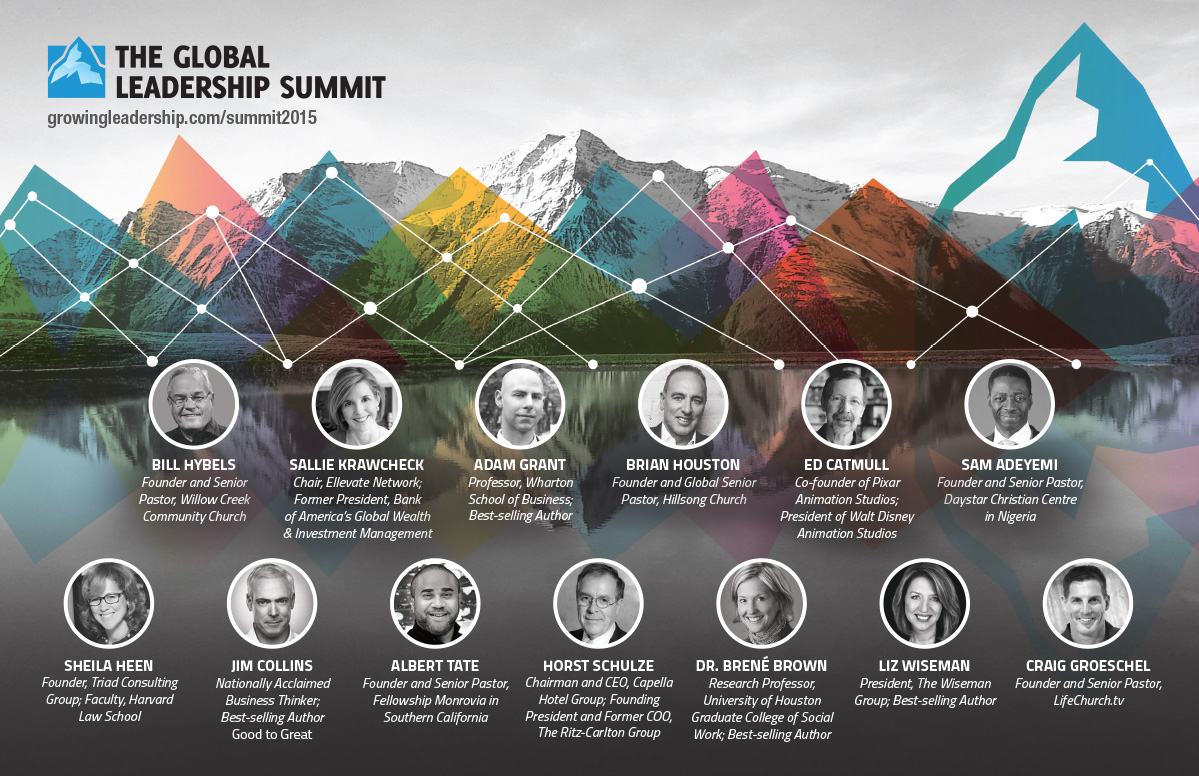 Global Leadership Summit is a two-day catalytic leadership gathering that is broadcast live from Willow Creek Community Church near Chicago to 375 locations in North America. This unique leadership conference is designed to build leadership skills, improve effectiveness, encourage well-equiped servants to serve with excellence and unleash the full potential of your team.
Leverage the Summit as a resource to sharpen your skills and unleash the full potential of your team. Experience the impact of attending the Summit.*
83%
feel improved teamwork increased job satisfaction and productivity
87%
feel a greater sense of significance and satisfaction
61%
say their organization is more effective because of clearer vision
81%
cited concrete ways their supervisor has become a better leader
*Independent research conducted by Excellence in Giving.